Billig ferielejlighed i Tyrkiet
Get a haircut locally
The price for a haircut at the local hairdresser is only 15 TL (approx. 30 DKK). There are many advantages included. The treatment is exquisite, and it may include a head massage. It is a different experience, and less hot with a short haircut :-)
Bring your own wine.
Wine is expensive in Turkey, so we recommend you to bring box wine. The wonderful large terrace is the perfect place to enjoy a glass of wine, and you will have plenty of room in your suitcase for souvenirs when you return.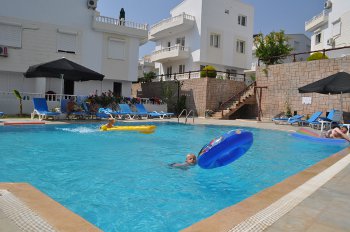 The pool may be used round the clock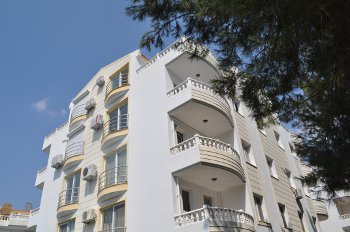 .The two upper terraces are ours.
Holiday home portals
We cooperate with more portals of summer / holiday home rental:
   - ferienhausmarkt.com
-ferienhausmiete.de
 -tourist-paradise.com
Clip
Özdere beach
Garden & pool of the apartment
Turtles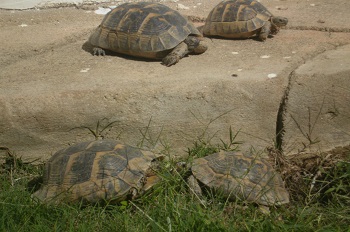 We enjoy looking at the 5-6 turtles moving about in the garden or lying in the sun enjoying the heat.
See more about the garden.